Aai Budo Bhaat - (June 16th, 2001 Morning)
A bachelorette party for the bride before the D-day thrown by relatives or friends. It signifies their approval as well, and also encourages community feeling.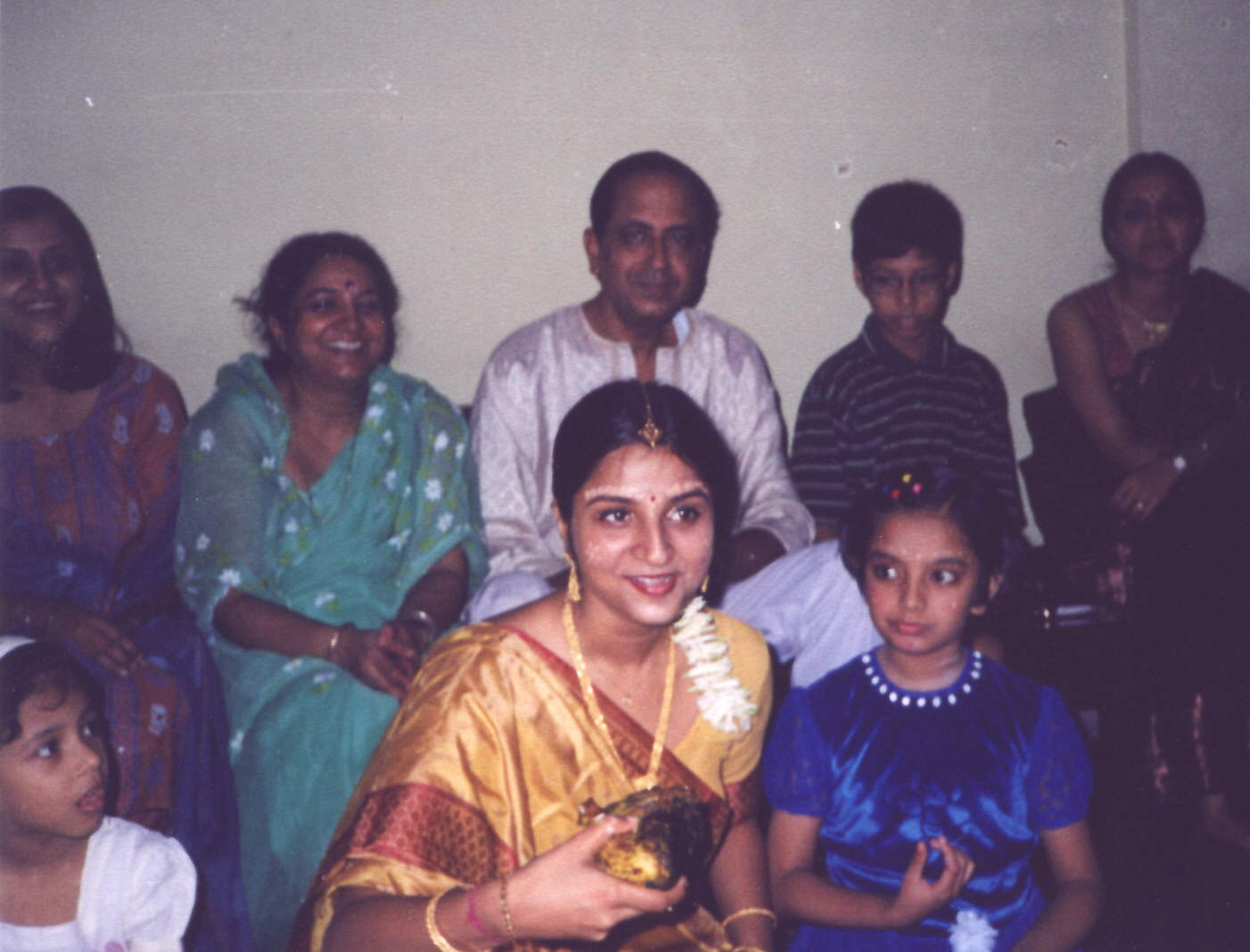 Mehendi (June 16th, 2001 Evening)
The occasion involves the application of mehandi on the girl's hand and feet, accompanied with singing dancing and rejoining by relatives and friends.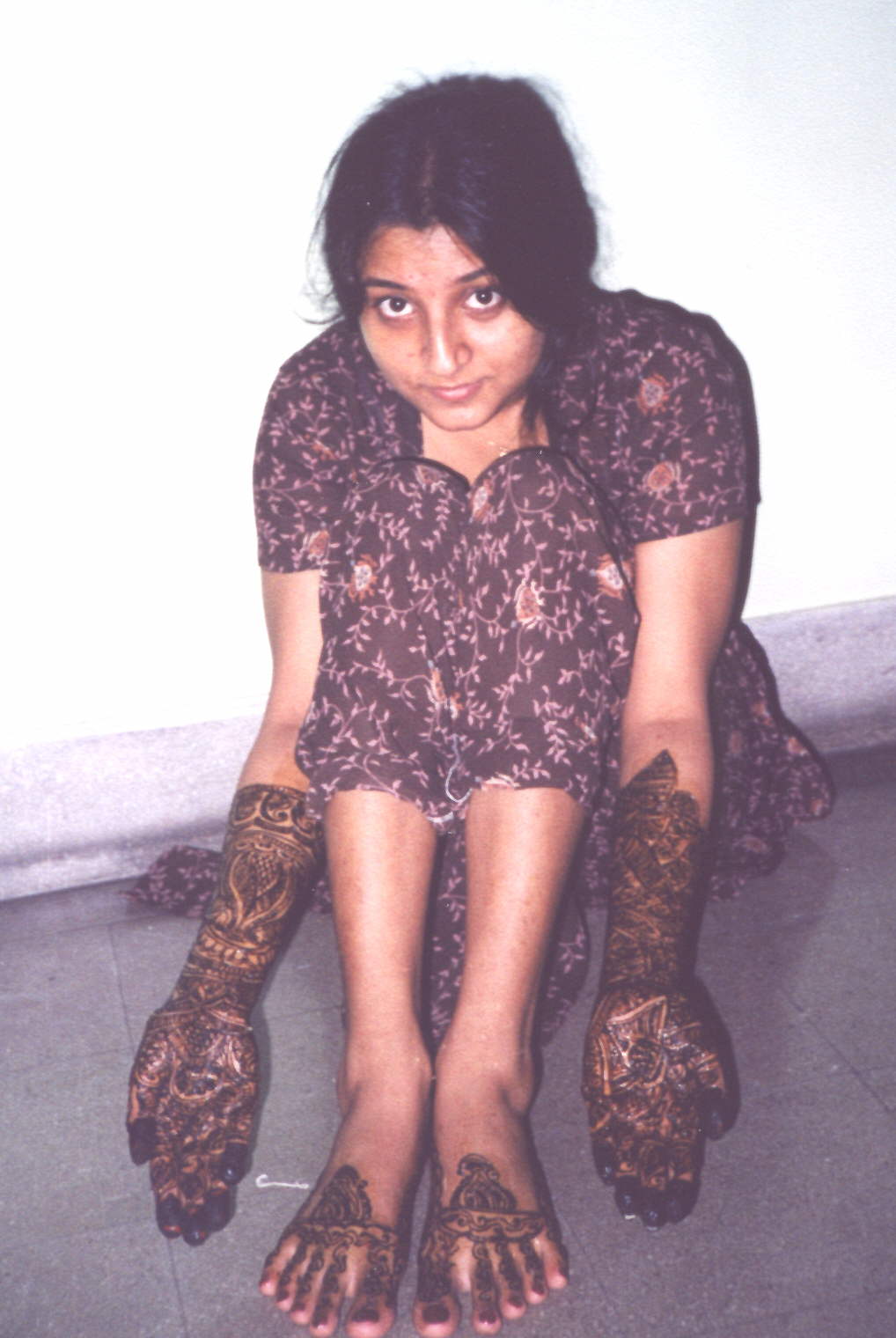 Dodhi Mongol and Holud Kota (June 17th, 2001 Morning)
Dodhi Mongol - At dawn on the day of marriage seven married ladies adorn the bride's hands with the traditional bangles Shakha and Paula - one pair of red and one pair of white bangles, and feed her a meal of curd and rice, the only meal for the day.
Holud Kota - A ceremony in which five or seven married women of the household grind turmeric with mortar and pestle and anoint the bride with turmeric paste. This brightens up the bride's complexion and makes her skin glow.

The same day "thotto" (gift trays for the bride and her family members) is sent from the Groom's place to the Bride's house.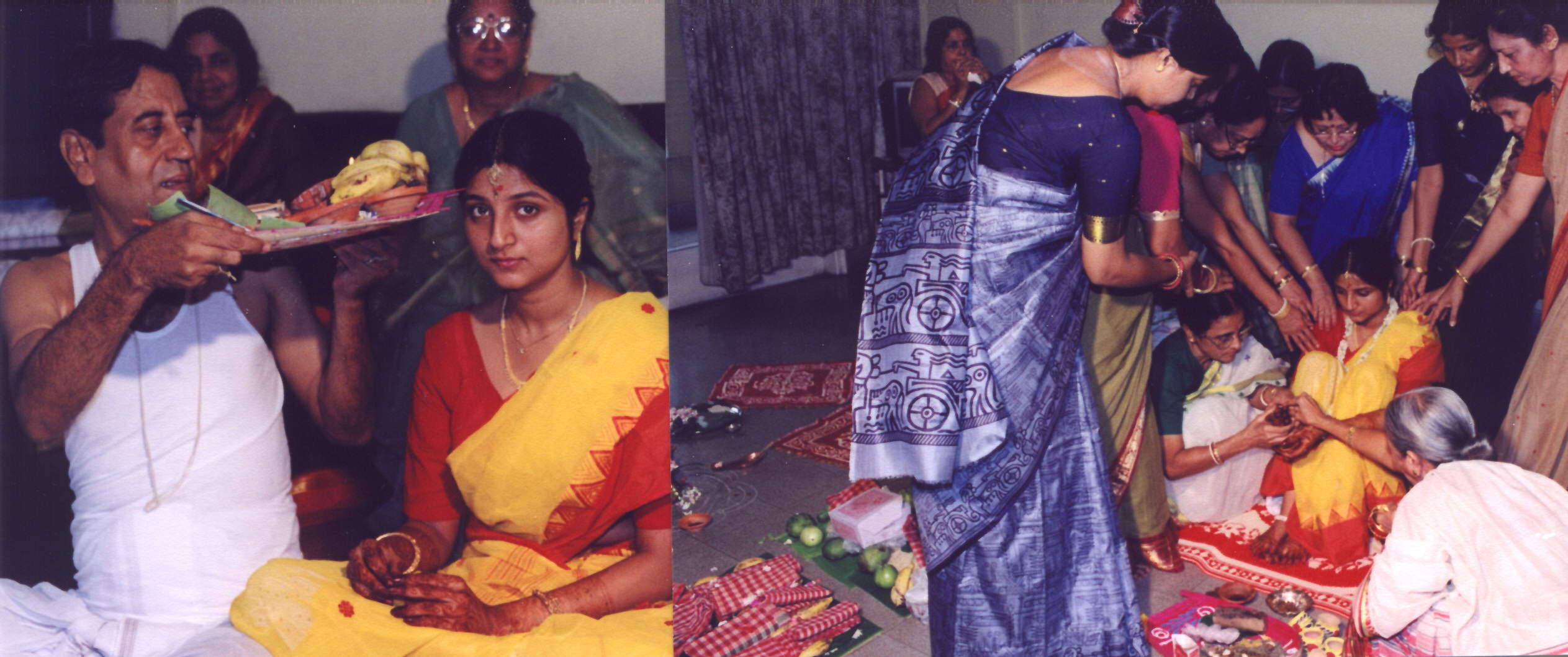 Marriage (June 17th, 2001 Evening 07:13 pm)
Adhibas Tattva (June 19th, 2001 Evening)
The adhibas tattva comes from the bride's house for the groom. It includes a sari for the mother-in-law,other relatives and also fish, sweets, curd,paan, dhaan and durbha. The gifts are tastefully arranged on a kasar thala and brought to the groom's house by friends and relatives. The bearers are received by blowing conch shells and lighting agarbattis. Then, they are offered sweets and given bakshish (rewards).